Terry Wilkins Commits to MTSU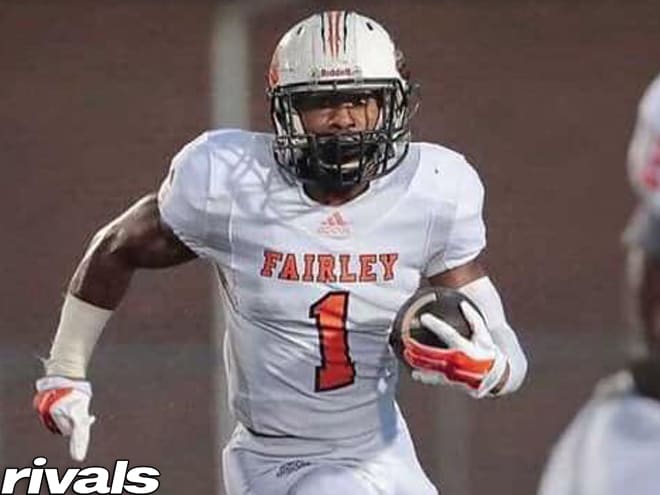 Middle Tennessee State gained their 10th known commitment for 2020 in the early hours of Tuesday morning.
Terry Wilkins is a two-star all-purpose tailback who took to Twitter at 2:03 A.M to announce his commitment to Middle Tennessee State.
Below is his actual commitment tweet
Above is the tweet from Terry Wilkins back in May.
Wilkins took to Twitter on May 27 to announce that he had received an official scholarship offer from Middle Tennessee State.
Wilkins still currently holds scholarship offers from other programs.
In May he was offered by UAB, Alabama A & M, and Southeast Missouri State.
In April he was offered by Liberty and Arkansas State.
On February 15 Wilkins announced his offer fro Austin Peay State University.
Wilkins offers actually span back to 2018.
Back in May of 2018 he was offered by Tennessee-Martin.
That offer was announced on May 23, 2018. One day before that, he announced an offer from Howard University.
Wilkins' very first offer was from Southern Mississippi. That offer was also during May of 2018. Wilkins announced that offer on May 16, 2018.
Wilkins is labeled as an all-purpose back by Middle Tennessee State. His profile labels him at 5'8 and 188 pounds.
Wilkins has posted gaudy numbers during his sophomore and junior seasons. As a sophomore, Wilkins accumulated 1,673 yards to go with 15 total touchdowns. He was all-region as a sophomore.
He raised his play even more as a junior. He rushed for 31 touchdowns as a junior. He had 2,346 all-purpose yards in 2018.
On top of that, during his junior year he was a semifinalist for Mr. Football in the state of Tennessee.
Wilkins was also first team all state as a junior.